Rocky McKoy // Producer - Videographer - Writer - Editor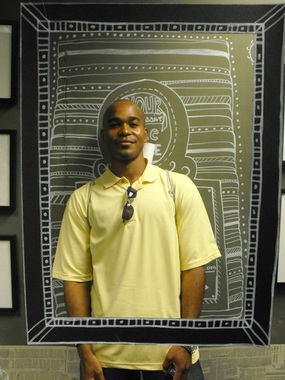 Riddled with an unyielding creative mind Rocky McKoy knew early on that an ordinary life would not suffice. Educated at the University of North Carolina at Chapel Hill with a degree in Communications concentration in TV/Film, Rocky began his career at PBS and later moved on to GMMB Inc. working with political figures such as John Kerry, and organizations such as The Robert Wood Johnson Foundation. He is also the creative force behind The Soul Factory's TV/Video production team.

Since being at The Soul Factory, CNN displayed his creative eye by using his video promo in their segment Faces of Faith. He has also produced stage plays such as Deron Cloud's The Boyfriend Girlfriend Thang, The Junkyard Kids, and "Brotha Hardknocks" Rocky's directing technique has been called upon for private concert performances by the likes of Yolanda Adams and the legendary Chaka Khan. And he has also done work for ESPN, WETA, and PBS's "Downton Abbey"

Because of his passion for the arts, it was not long before Rockabye Media (formally Rockabye Entertainment) began to take shape. Under this moniker Rocky has created videos and short films such as "Orange Line Vienna," "a Choice," an official selection of The Baltimore Women's Film Festival, and "Unspoken" an official selection of The San Diego Black Film Festival and The Texas Black Film Festival, as well as a feature on BET's national television show "Lens On Talent."

In March 2010, with his business partner and Director of Photography Tyrone Selby, Rocky began the first annual Soul 4 Reel Film Festival. This two day competition features over 30 independent short films from around the world ranging from documentaries, animation and music videos with one shared theme, "The soul of relationships." It also hosts various workshops and classes. Season after season this international film festival has grown and inspired professional and novice filmmakers to challenge themselves and see where their creative thoughts will take us on screen.

Rocky McKoy's full genius is just beginning to be recognized. He is truly the next non-relenting force in the literary and video world.

---